NAMWOLF's Trials Practice Area Committee ("Trials PAC") consists of attorneys and law firms with significant, demonstrated trial experience. Members of the Trials PAC have experience trying a wide range of cases, including class action; business and commercial litigation; mass tort; complex and catastrophic injury; employment discrimination; wage and hour; ERISA; trade secret violation; breach of contract; product and premises liability; professional liability; securities liability; software defect; and trademark, copyright and other intellectual property infringement matters. Collectively, the members of the NAMWOLF Trials PAC try cases in federal and state courts across the country, in the District of Columbia and in Jamaica. The NAMWOLF Trials PAC seeks to showcase the talents of experienced NAMWOLF trial attorneys, provide a resource for in-house counsel looking to work with experienced NAMWOLF trial attorneys on legal matters heading to trial, and improve the skill level of emerging minority and women trial attorneys.
Geographic Firm Locator Tool
To view our professionals by location. Please click on the image below to view our Geographic Locator Tool.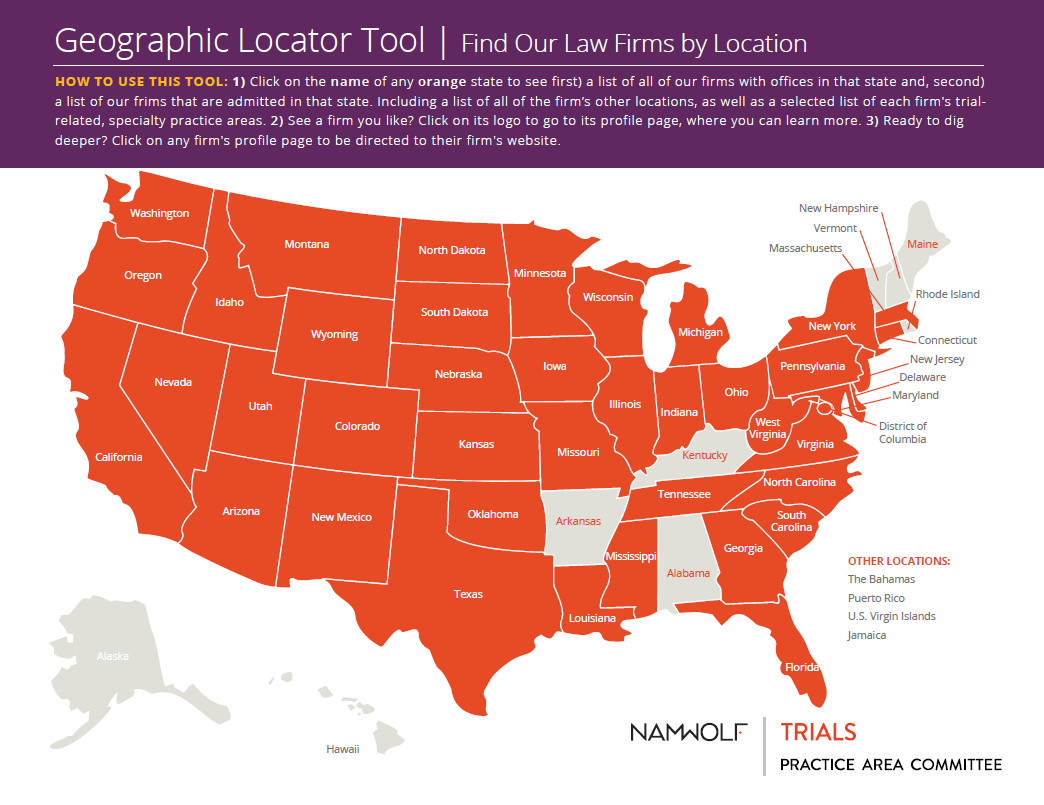 ---
PAC MEMBERS
(The PAC Member Forms button will take you to the page where Trials PAC members can go to submit their firm information and upload their One-Page Firm Profiles for Inclusion in PAC marketing materials)
---
Committee Chairs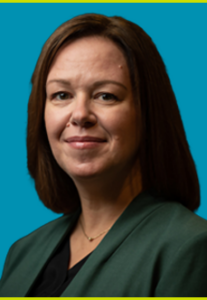 Christine Gannon
Walsh Pizzi O'Reilly Falanga LLP
cgannon@walsh.law
973-757-1017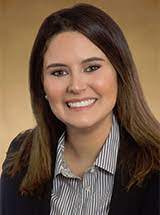 Natasha M. Durkee
Martineau King
martineauking.com
ndurkee@martineauking.com
704-980-0721