The Intellectual Property Practice Area Committee includes a group of law firms and attorneys having a focus on all aspects of intellectual property law. The IP Practice Area Committee was organized to foster collaboration with its members, and to provide a resource to other non-IP NAMWOLF attorneys and law firms as well as a resource for corporate counsel desiring opportunities to work with NAMWOLF firms on IP-related matters. The IP Practice Area Committee's member firms have significant experience in all aspects of patent, trademark, copyright, trade secret, unfair competition, data rights, computer/internet/privacy law, and other IP-related areas including prosecution, litigation, licensing, and transactional matters. The IP Practice Area Committee strives to facilitate opportunities for corporate entities and NAMWOLF member firms to develop mutually beneficial partnerships to advance the goals of all parties. Furthermore, the IP Practice Area Committee provides continuing legal education (CLE) programs, organizes corporate on-site meetings, and works on policy and other initiatives to further advance NAMWOLF's goals and to help establish practical relationships and engagements with corporate counsel and within the IP bar as a whole.
View or Download Condensed Directory
View or Download Full Directory with Firm Profiles
---
PAC MEMBERS
(The PAC Member Forms button will take you to the page where IP PAC members can go to submit their firm information and upload their One-Page Firm Profiles for Inclusion in PAC marketing materials)
---

On Wednesday, June 12, 2019, from 3:00pm – 3:15pm EDT, please join the NAMWOLF Intellectual Property Practice Area Committee in this month's "Hot Topics" presentation. "Hot Topics" is intended to be a fifteen-minute discussion on a topic of interest and will serve as an introduction to the IP PAC and its attorneys.
This month, Lawrence Kass of Culhane Meadows PLLC will be presenting "Supreme Court Holds that Individuals and Companies Can Challenge Your Patent under the AIA, but Government Agencies Can't!"
On Monday, June 10, 2019, the U.S. Supreme Court issued a far-reaching decision interpreting the word "Person" in connection with the Leahy-Smith America Invents Act (AIA) in Return Mail Inc. v. United States Postal Service, No. 17–1594. What are some of the ramifications of the decision? We look forward to exploring them!
Please see below for dial-in information:
Date: Wednesday, June 12, 2019
Time: 3:00-3:15pm EDT
Join Skype Meeting
Trouble joining? Try Skype Web App
JOIN BY PHONE
Toll number: +1 301-359-1733
Dial-in number: 64173418#
Find a local number
Conference ID: 64173418
Forgot your dial-in PIN? |Help
---
Committee Chairs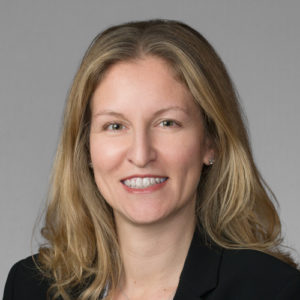 Heather Heft
Schoeman Updike Kaufman & Gerber, LLP
schoeman.com
hheft@schoeman.com
646-723-1053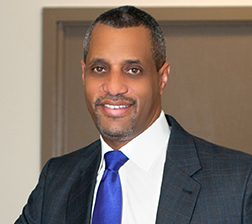 B. Delano Jordan
 Jordan IP Law, LLC
jordaniplaw.com
djordan@jordaniplaw.com
202-683-9317