Willing to Act as Local Counsel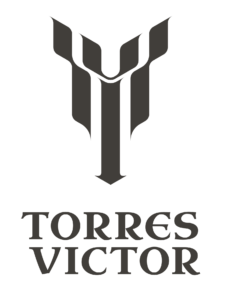 CLIENT FOCUSED. STRATEGICALLY MANAGED. OUTCOME DIRECTED.

TorresVictor is a full service, litigation law firm providing legal services to the insurance industry, corporate risk management and commercial clients throughout the State of Florida from our offices located in West Palm Beach, Miami and Orlando. We represent clients in litigated matters in State and Federal Courts and alternative dispute resolution forums and provide legal advice and counsel on coverage and non-litigated matters.  
We are a progressive law firm focusing on prompt and accurate delivery of high quality legal services, specifically tailored to the individual needs and goals of each institutional client.  The client's priorities are our priorities.  We provide customized solutions prioritizing efficiency, value, predictability of legal fees and superior outcomes.  
We utilize a legal project management approach to align talents and apply technology to the performance of legal tasks to deliver client focused, sophisticated legal advice and services by experienced, knowledgeable professionals. Leveraging cloud based technology for legal work and client service allows us to be strategic, responsive, creative and flexible.
Our clients value our ability to assess the situation, calculate the risks and offer straightforward opinions and practical decision making under conditions of uncertainty.
WWW.TORRESVICTOR.COM
Contact
West Palm Beach, FL
321 S. Dixie Hwy, Suite 201, West Palm Beach, FL 33401
Person of contact: Anna D. Torres
Fort Lauderdale, FL
1451 W. Cypress Creek Road Suite, 211, Fort Lauderdale, FL 33309
Person of contact: Gregory A. Victor
Miami, FL
6205 Blue Lagoon Drive, Suite 120 Miami, FL 33126
Person of contact: Gregory A. Victor