Willing to Act as Local Counsel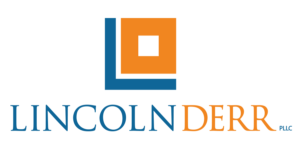 Lincoln Derr is a wholly women-owned civil litigation firm based in Charlotte, North Carolina. Founded in 2009, Lincoln Derr specializes in handling complex litigation matters for its diverse client base. Our attorneys represent some of the largest healthcare providers, municipalities, and Fortune 500 companies throughout the Southeast.  
We have handled a wide range of matters, from breach of contract to construction defects, professional negligence to catastrophic personal injury, and municipal liability to complex business disputes. We've logged more than 10,000 hours in the courtroom and 150-plus years of combined practice experience.
As a firm, our strength lies in our experience. We are trial attorneys. It's in our blood, and it means we fight hard for our clients, no matter what — even if a case never sees the inside of a courtroom. That's the Lincoln Derr Advantage. 
The law has a reputation for being mostly white and largely male. Our firm turns that stereotype on its head. At Lincoln Derr, women and minorities make up the majority of our team, creating an inclusive atmosphere in which our individual differences are recognized as an underutilized resource rather than a paralyzing obstacle.
Our culture promotes and rewards mutual respect, collaboration, and the free-flowing exchange of ideas, for the benefit of our team and our clients.
Contact
Charlotte, NC
4350 Congress Street Suite #575
Person of contact: Sara Lincoln
Charlotte, NC
4350 Congress Street Suite #575
Person of contact: Tricia Derr