Willing to Act as Local Counsel
Wright, Finlay & Zak, LLP ("WFZ") is a full-service real estate litigation, transactional, and insurance defense law firm with offices in California, Nevada, Arizona, Washington, Utah and Oregon, along with attorneys who are licensed in New Mexico, Hawaii, and South Dakota.  WFZ represents national, regional, small loan servicers, investors, and originators in all aspects of mortgage banking and consumer finance litigation.
Experience.  Our team of highly experienced attorneys proactively handle most legal challenges that our individual and corporate clients face, with a particular emphasis on their real estate and finance needs.
Service.  WFZ consistently scores high customer service reviews by our clients because we continuously communicate with them on key developments that may impact their underlying goals and objectives.
Results.  WFZ's comprehensive knowledge of its practice areas, courts, judges, and opposing counsel, combined with our client-first approach, leads to an effective and positive resolution for our clients.
To learn more about WFZ and our areas of expertise, please visit our website.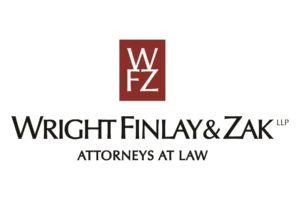 Contact
Newport Beach, CA
4665 MacArthur Court, Suite 200
Person of contact: Robin P. Wright, Esq., Managing Partner
Las Vegas, NV
7785 W. Sahara Ave., Suite 200
Person of contact: Robin P. Wright, Esq., Managing Partner
Phoenix, AZ
2800 N. Central Ave., Suite 1200
Person of contact: Robin P. Wright, Esq., Managing Partner
Seattle, WA
612 S. Lucile Street, Suite 300
Person of contact: Robin P. Wright, Esq., Managing Partner
Lehi, UT
2975 W. Executive Pkwy., Suite 233, Mailbox 155
Person of contact: Robin P. Wright, Esq., Managing Partner
Portland, OR
121 SW Morrison, Suite 1100
Person of contact: Robin P. Wright, Esq., Managing Partner