Willing to Act as Local Counsel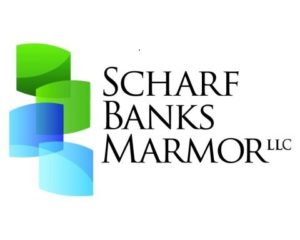 Scharf Banks Marmor LLC is a sophisticated, women-owned law firm whose attorneys come from leading AmLaw 100 firms and Fortune 100 corporate law departments. Our lawyers concentrate their practices in: Complex Litigation, Employment, Corporate and Compliance, Life Sciences, Food, Intellectual Property, Insurance, Entertainment & Sports and Antitrust.
Clients that have retained Scharf Banks Marmor to handle sophisticated legal matters include Accenture LLP, City of Chicago, DuPont, Fig Food Company, GlaxoSmithKline, Georgia-Pacific, Merck, OSI Group, Stratford Career Institute, Thoma Bravo, and others.
As Chicago's largest certified women-owned law firm, Scharf Banks Marmor plays an active role in advancing diversity at the national and local levels. Our lawyers frequently speak at programs about diversity in the legal profession, and we devote hundreds of hours to these issues.
We are active in the National Association of Minority & Women Owned Law Firms (NAMWOLF), the ABA Commission on Women in the Profession, and DirectWomen. Our research reports include the renowned National Association of Women Lawyers (NAWL) Annual Surveys of Women in Law Firms, and "First Chairs at Trial: More Women Need Seats at the Table" (under the auspices of the American Bar Association and the American Bar Foundation).
Contact
Chicago, IL
333 W Wacker Drive Suite 450
Person of contact: Stephanie Scharf