Willing to Act as Local Counsel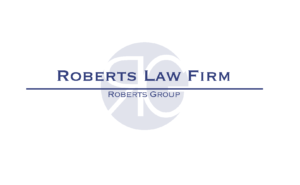 Founded in 1990, Roberts Law Firm, P.A. is a full-service law firm with a worldwide client base, integrating business law with a world vision. Whether zealously representing our clientele in litigation, private settlement discussions, or recovery of volume damages claims in antitrust matters, we work to increase its corporate clientele's bottom line. This mission guides the firm in every client interaction, from domestic corporate clients to those in Eastern Europe, the Middle East, and the Far East.
The firm was founded on the principle that business clients deserve powerful, sophisticated representation, where client priorities are paramount, and winning strategies flourish. This niche law firm is headquartered in Little Rock, Arkansas, with presence in Boston, Massachusetts, Bentonville, Arkansas, Washington, DC., and Asia.
The firm boasts energetic, highly credentialed attorneys dedicated to exceeding client expectations. Efficiency is valued. Exhaustive analysis is the norm. Disciplined case management is the prevailing philosophy.
Contact
Little Rock, AR
20 Rahling Circle
Person of contact: Mike Roberts