Willing to Act as Local Counsel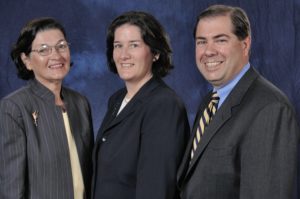 MORAN • KARAMOUZIS LLP is an AV® Peer Review Rated complex civil litigation firm with offices in New York City and Long Island, New York. In our practice, we serve in a variety of roles – as attorneys, counselors and advocates. The Firm specializes in financial services litigation, complex corporate and commercial litigation, employment counseling and litigation, and professional discipline. The Firm practices at all levels of the federal and state courts in New York and New Jersey.
First and foremost, we view our clients as valued business partners, and our primary goal is to protect and promote their best interests. We partner with carefully selected companies to provide litigation defense services that advance their business objectives without busting their budget.
In today's competitive business environment, the right response to litigation, or threatened litigation, is often a critical business decision with long-term consequences. Such decisions implicate a company's resources, time and money. That's why MORAN • KARAMOUZIS LLP has become the "go-to" firm for Fortune 500 companies, mid-sized companies and small start-ups alike – because we deliver positive, meaningful results in a cost-effective manner. The majority of our work comes from referrals from satisfied clients and respected colleagues. Contact us to discover what they already know: that MORAN • KARAMOUZIS LLP is the right law firm to assist with your Company's legal needs.
Contact
Rockville Centre, NY
265 Sunrise Highway, Suite 61, Rockville Centre, NY 11570
Person of contact: Siobhan E. Moran
New York, NY
One Penn Plaza, 36th Floor, New York, NY 10119
Person of contact: Andrew P. Karamouzis