Willing to Act as Local Counsel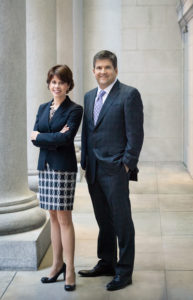 Lawson + Lawson is a San Francisco-based women-owned law firm, formed in 2010 with the goal of providing sophisticated, strategic, and efficient legal services to clients who seek the advice and counsel of top-tier lawyers. We are specialists in employment law and litigation, with decades of major law firm experience in those areas.
Within five years of our founding, Lawson + Lawson was named to the San Francisco Business Times list of Top 100 Women-Owned Businesses in the Bay Area (top 50 for San Francisco). Our lawyers have been rated "Preeminent" by Martindale Hubbell and have repeatedly been named Northern California "Super Lawyers." We pride ourselves on being nimble, innovative, and cost-effective experts in our areas of practice.
Contact
San Francisco, CA
Person of contact: Lisa Lawson (lisalawson@lawson2.com)