Willing to Act as Local Counsel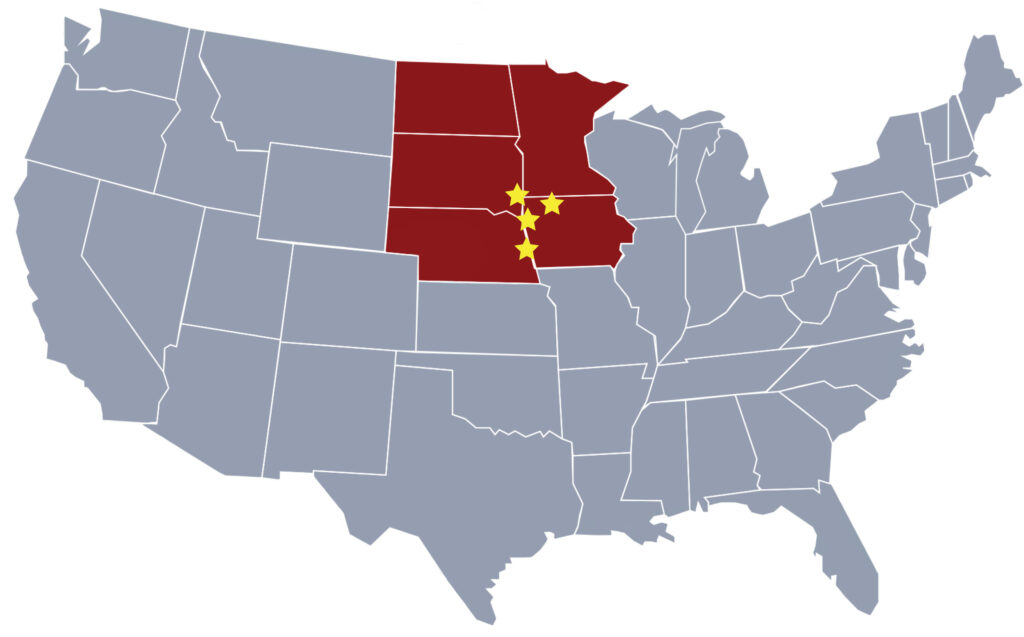 We are the largest woman-owned law firm in the Midwest for trailblazers leading the way in America. We work for visionaries who take action. We give leaders the freedom to focus on what's worth it. We help protect what you work hard for and get what you deserve. As attorneys, we are committed to stand for what's right. Together we are agents of change, making a difference for people.
At Goosmann Law Firm, we understand the pace of business, and there is never a legal issue too big or complex to conquer. We have closed over two billion dollars in deals in the last five years. Our legal team brings a progressive, collaborative approach to the table by working with in-house counsel on complex commercial transactions and large scale litigation. With our dedicated team of attorneys, Goosmann Law has significant legal experience which we are ready to put to work for you in Iowa, Nebraska, South Dakota, North Dakota, and Minnesota.
Contact
Sioux City, IA
410 5th Street
Person of contact: Jeana Goosmann
Omaha, NE
17838 Burke Street, Suite 250
Person of contact: Joel Carney
Omaha, NE
17838 Burke Street, Suite 250
Person of contact: Andrew Simpson
Sioux Falls, SD
2101 W. 69th Street, Suite 200
Person of contact: Barry Sackett
Omaha, NE
17838 Burke Street, Suite 250
Person of contact: Rachel Albert