Willing to Act as Local Counsel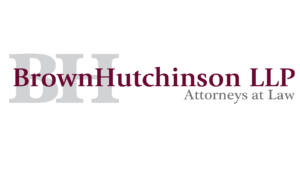 Serving a National Client Base Throughout New York :
Founded in 1994, Brown Hutchinson LLP has established a distinguished reputation throughout New York for providing aggressive advocacy, innovative solutions and quality legal services. The firm offers transactional and litigation services to individuals, start-ups, small and mid-sized businesses and Fortune 500 companies.
Customized and Innovative Solutions:
Brown Hutchinson LLP is a law firm offering custom-tailored solutions to meet the immediate needs and advance long-term goals of clients. Across all areas of practice, the firm provides a high degree of personal attention and accountability at the partner level.
Clients value the firm's ability to craft novel business solutions and provide responsive, prudent advice. With experienced trial lawyers, the firm can aggressively litigate when necessary in order to protect the client's rights and business interests. The firm also has substantial experience in the efficient resolution of disputes through arbitration and mediation.
Contact
Rochester, NY
925 Crossroads Building
Person of contact: T. Andrew Brown