Willing to Act as Local Counsel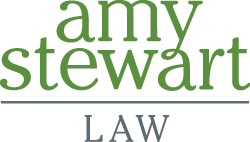 Amy Stewart Law is a boutique law firm with a defined niche: we advise corporate policyholders on complex insurance issues and help them resolve disputes with their insurers. Clients rely on us for smart, aggressive advocacy and intelligent solutions to complex insurance coverage matters.
The firm was recognized for its expertise in insurance law with a Tier 1 ranking for the Dallas-Fort Worth Metropolitan Area in the 2022 Best Law Firms list published by U.S. News & World Report and The Best Lawyers in America.
We understand insurance so our clients don't have to.
FOCUS
We focus on insurance and we speak the language fluently. Drawing on our depth and breadth of experience, we translate confusing insurance terminology into plain English for our clients while communicating effectively with insurers and their counsel.
SERVICE
We measure success not just by results, but by the strength of our relationships. We listen, ask questions, and seek to understand our clients' objectives. Open communication serves as the basis for a strategy that is carefully tailored to meet each client's needs.
EFFICIENCY
Lawsuits are both disruptive and expensive, so we explore pre-litigation solutions whenever possible. If litigation becomes necessary, we seek early opportunities to narrow the legal issues. We  identify pressure points, common interests, and other catalysts for resolution, always keeping the door open to settlement discussions.
Contact
Dallas, TX
5307 E. Mockingbird Lane, Suite 425
Person of contact: Amy Elizabeth Stewart
Dallas, TX
5307 E. Mockingbird Lane, Suite 425
Person of contact: Chesney Sampson