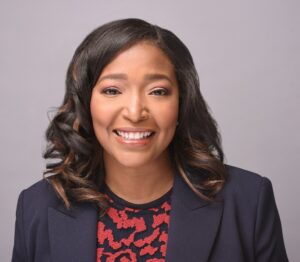 Leslie D. Davis is a respected leader, experienced advocate, and logical strategist who has been a tireless champion for equity in the legal profession. As the Chief Executive Officer of the National Association of Minority and Women Owned Law Firms, Inc. ("NAMWOLF"), Leslie will be uniquely aligned with NAMWOLF's mission having been a law firm partner and rainmaker, all while successfully negotiating the challenges that come with being a woman of color in the corporate legal profession.
For over two decades, Leslie has served as lead counsel for many jury trials, bench trials and arbitrations, obtaining favorable verdicts for her clients in complex and high-stakes cases. Leslie's contagious energy and valuable insight mixed with her natural talent has been her formula for success.  Comfortable and assured, with a special brand of "no nonsense" is what makes Leslie a favored litigator, a trusted advisor and an effective leader.
In addition to being a skilled lawyer, Leslie is a transformational leadership coach who prides herself on helping clients reach their highest potential.  Leslie is recognized as a connector, a mentor and a trailblazer among her peers, colleagues and friends. She is a sought-after speaker and has helped many organizations and educational institutions with her presentations on diversity, core energy leadership and social media.  Honored by a number of professional, academic and community organizations, Leslie continues to use her talents and influence to support the needs of both the legal field and the broader community through her training, pro bono and community service contributions.
Leslie is a proud Hawkeye having earned her J.D. from the University of Iowa College of Law and her M.A. and B.A. in Journalism and Mass Communication from The University of Iowa.  She resides in Chicago with her husband, Theodore and two children, Niel and Ellyss, who provide the sparkle in her eyes and the resolve in her step.