2018 Annual Meeting & Law Firm Expo Featured Speaker
---
Gary F. Kennedy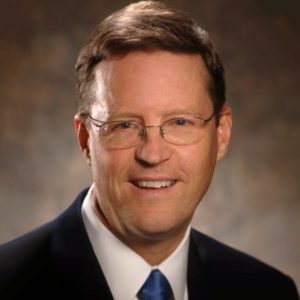 Author & Former General Counsel

Gary F. Kennedy 
Author & Former General Counsel| American Airlines
Gary F. Kennedy served as the Senior Vice President, General Counsel and Chief Compliance Officer of American Airlines and AMR Corporation from January, 2003 until his retirement in January, 2014. As General Counsel, Kennedy guided the airline through two of the most high profile events in the company's history – the 2011 bankruptcy filing and the 2013 merger with US Airways. Mr. Kennedy directed the efforts to obtain government approval of the merger, including the defense of lawsuits filed by the Department of Justice and multiple state attorneys general, and was called upon to testify before Congress to garner support for the merger.
As General Counsel, Kennedy managed the Company's legal affairs worldwide, including complex commercial litigation, employment litigation, labor union disputes and corporate transactions. Kennedy has extensive experience dealing with US regulatory agencies, including the Department of Justice and the Department of Transportation.
Prior to his role as General Counsel, Kennedy served as Vice President of the real estate and construction department at American. With billions of dollars at stake, Kennedy was the chief strategist for the lease and construction of the company's airport facilities, maintenance facilities and office buildings worldwide.
Mr. Kennedy serves as a member of the Board of PIMCO Funds, one of the country's largest open-end fund complexes. In that capacity, he serves as co-chair of the valuation oversight committee and is a member of the audit and governance committees. Mr. Kennedy also serves on the Board of the Marconi Group, a patent management company located in Dallas, Texas. He also served as an adjunct professor of law at Southern Methodist University and Texas Wesleyan University.
Mr. Kennedy is the author of a new book, published in February 2018, titled Twelve Years of Turbulence, the Inside Story of American Airlines' Battle for Survival.
Before arriving at American, Kennedy was a litigator and bankruptcy attorney for several years in Salt Lake City. He is a 1977 Magna Cum Laude graduate of the University of Utah and a member of Phi Beta Kappa. He received his Juris Doctorate from the University of Utah School of Law in 1980.
Kennedy and his wife have four children and live in Dallas, Texas.