Willing to Act as Local Counsel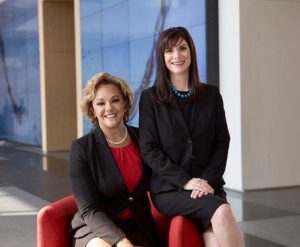 Based in Dallas, Texas, Stewart|Bradbury is a litigation boutique on the defense for its clients. Stewart|Bradbury practices in the areas of commercial, construction, labor and employment, product liability, and insurance defense. Representative industries we practice in are financial services, retail, land and air transportation, food manufacturing, healthcare, construction, auto and motor vehicle manufacturers, and insurance companies. In addition to its trial practice, Sarah is Board Certified in Labor and Employment by the Texas Board of Legal Specialization and Amy is certified as an Arbitrator by the American Arbitration Association for Commercial, Employment, and Construction matters and FINRA.
Stewart|Bradbury is proud to be the only certified African-American and women owned law firm in Dallas-Fort Worth and brings culturally diverse perspective to the legal practice. True diversity is unapologetically inclusive, values people from different walks of life, and requires everyone's participation. It illuminates our biases, expands our peripheral vision, and makes us better advocates.
A differentiating factor of Stewart|Bradbury is its S|B Impact program. Like the clients it serves, Stewart|Bradbury is an invested corporate citizen in Dallas and embraces the responsibility to serve others to make our communities even better. We are committed to giving back to Dallas and surrounding communities and are involved in various pro bono and philanthropic activities.
Stewart|Bradbury attacks every opportunity with you, your business, and your outcomes in mind. Check out the Stewart Bradbury Scouting Report 2018.
Contact
Dallas, TX
1722 Routh Street Suite 745 Dallas, Texas 75201
Person of contact: Amy M. Stewart